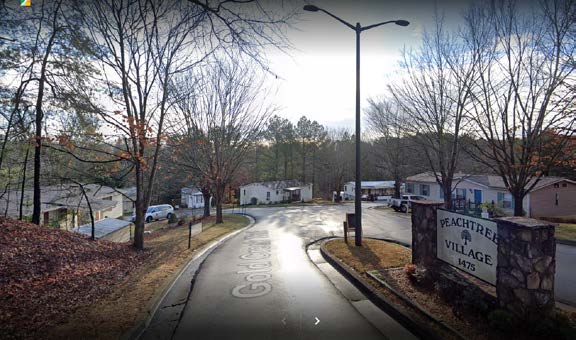 Gwinnett County Department of Water Resources enlisted the services of GS Construction to provide modifications to the existing Peachtree Mobile Home Park (MHP) Pump Station (PS). There are two major components to the project including pipeline (gravity sewer, force main, and water main) and pump station rehabilitation work.
SKYLINE Engineering & Construction, LLC (SKYLINE) is a part of the GS Team providing construction management assistance to Peachtree Mobile Home Park PS improvements. The overall project work includes:
• Perform site clearing, grading, and
excavating,
• Demolition of existing facilities,
• Bypass Tee connection on existing
force main,
• Install 80 vertical feet of two new
precast manholes and gravity sewer
and connect to a single influent wet
well,
• Install new submersible pumping
equipment and piping,
• Install new valve vault and piping,
• Update electrical and control system,
• Install a cellular modem panel,
• Install new site improvements such as concrete pad, fencing, driveway and site utilities,
• Install 1,300 feet of new 4" ductile iron pipe force main, 400' of 8" DIP, 1,000 feet of 12" DIP water main,
• Identify and tag all new equipment,
• Establish Sedimentation and erosion controls,
• Implement traffic controls at North Avenue, Pine Street, and East Broad Street,
• Perform site cleanup and final stabilization.
SKYLINE's tasks consist of coordination of subcontractors and associated submittal requirements, attendance at progress meetings, progress schedule review and comment, submittal schedule review and comment, health and safety coordination and plan preparation, site visits, owner communication, and team consultation.
Peachtree Mobile Home Park Pump Station Improvements Gwinnett County, Georgia