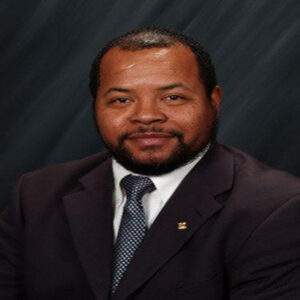 Dwayne E. Cheatom, Partner
Mr. Cheatom provides profitable construction and land development services, leadership, direction, fiscal responsibility, and business development assistance to land development, construction, and engineering organizations. Mr. Cheatom has experience in a broad array of projects such as public works, roadway, sewer, water, and storm water.
Education:
– Architectural/Engineering Executive Management, 2004, PSMJ.
– Executive Business Management, 2003, GAEA.
– M.S., Management, 1995, Southern Polytechnic State University, Marietta, GA.
– B.S., Pre Medicine 1984, Dillard University, New Orleans, LA.
PROFESSIONAL REGISTRATION/CERTIFICATIONS/LICENSES
GDOT Site Supervision, Certification No. 591459
GDOT Plan Development Process (PDP, 2016)
GDOT Local Administered Projects (LAP, 2016)
GDOT Right of Way Acquisition (ROW, 2016)
GDOT Title VI Certification (TVI, 2016)
GSWCC Level IA Certified Personnel, Certification No. 57806
Environmental Professional – ASTM
OSHA HAZWOPER – 40 Hr., Certification No. (1129-1), 2014 Registered Environmental Manager # 5245 (Expired)
First Aid/CPR AED, 2014
Transit Safety Training, MARTA Wayside, 2018
Security Clearance – Federal TWIC, 2015
Planning & Scheduling – P6 (2019)
Trenchless Sewer Repair (2019)
Sewer Lateral Rehabilitation (2019)
OSHA Construction Safety 10 & 30 Hr.
Professional Memberships and Associations:
– American Society of Civil Engineers (Construction Committee)
– Construction Management Association of America
FIELDS OF EXPERTISE AND RELEVANT EXPERIENCE
– Construction Contract Management and Administration
– Scheduling
– QA/QC
– Manages Projects from the Notice-to-Proceed (NTP) through project closeout
– Prepares project plans, reviews the scope, assembles comprehensive and milestone schedules, drafts Summary of Quantities, prepares budget estimates, assists in contractor vetting
– Bid evaluation
– Provides Constructability Analysis for infrastructure projects
– Provides technical assistance and inspections to support design and construction
– Assist with EPD permitting, surveys, and other regulator efforts
– Review in-progress construction
– Evaluate condition of existing infrastructure facilities (i.e roadways, water lines, sewer lines, detention ponds, sidewalks, signalization, and lighting)
– Oversee quality control, reporting, daily observation, final inspection and testing of water and sewer systems
– MS4 Stormwater Management, planning, reporting, and assessment