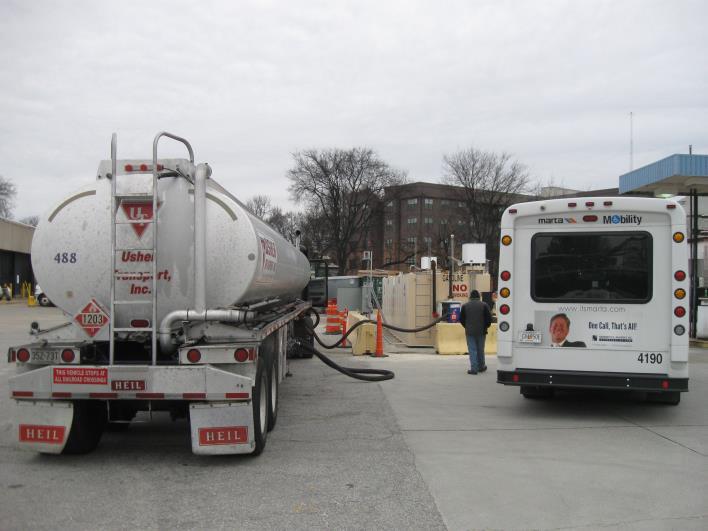 SKYLINE provided environmental services for these MARTA Maintenance Facilities:
 Armour Yard Rail Maintenance Facility 
Avondale Yard Rail Maintenance Facility 
Brady Avenue Bus Facility 
Browns Mill Bus Facility 
Hamilton Facility 
Laredo Bus Facility 
Perry Blvd. Bus Facility 
South Yard Rail Maintenance Facility
Services include:
Air Compliance Program Services:
– Drafting Standard Operating Procedures (SOP)
– Performing inspections and assessments at multiple facilities for data compilation and compliance
Hazardous Waste Compliance Program Services:
– Weekly, monthly inspections of multiple facilities and compliance tracking
– Surplus chemical waste management support
– Reducing regulatory statues from that of a large quantity generator to that of a small quantity generator
– Tier II (EPCR) Inventories
Pollution Prevention Program Services:
– Participated on the design team of a new Industrial Waste Treatment System (Dual Phase Extraction System)
– Provided training regarding stormwater management at multiple industrial locations in Atlanta
– Assisted Team with stormwater monitoring sample collection and laboratory analysis, SPCC permitting and plan updates
UST Management Program Services:
– Provided project oversight & closure assistance for the safe removal & installation of USTs and OWS
Multi-facility Assessment/Remediation:
– Assisted the project team with groundwater remediation systems, O&M, system design, installation, and start-up
– Provided DPE system discharge sampling and release reporting
– Assisted with well abandonment and remediation system decommissioning upon achieving acceptable clean-up levels, and NFA.
SKYLINE is performing site visits and assessments, and environmental monitoring for these regulated hazardous waste sites. SKYLINE is providing a site-specific health and safety plan for a number of MARTA bus and rail maintenance facilities. Responsibilities include site visits, environmental monitoring, O&M, and, erosion controls, striping and signage design. A health and safety risk analysis for each task implementing hazard controls, monitoring, prevention, and protection is being implanted for each site.
MARTA Environmental Engineering Technical Support Services for Maintenance Facilities Atlanta, GA